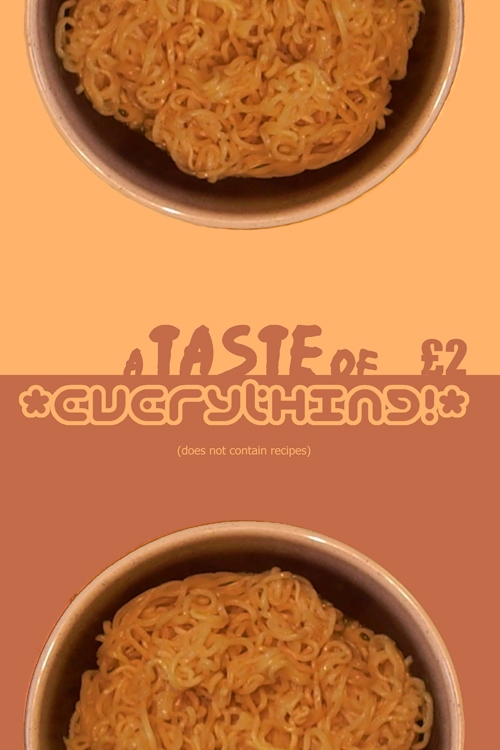 A Taste of *everything!* #1
$2.75
Mathew J Pallett
20 pages
Manga-Sized Comic
Black & White
What it's About
Noodle-icious – A slice of life story focusing on the opening of a Noodle Restaurant. 4 Koma Koala – 4 panel gag strip featuring a Koala. Count Ten-Billion – A satirical strip that speculates the future dangers of the internet. Full Body Burn – A period piece, set in a Gentleman's Cub in Victorian London. A one-off title, featuring a few strips created on a whim. And despite the cover, it contains no recipes whatsoever.
Click the banner for more from this publisher.


Only logged in customers who have purchased this product may leave a review.